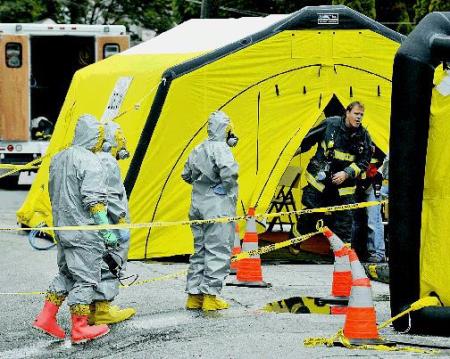 Kitsilano's citizen journalists are hard at work – I received this note via email this evening:
Not exactly the nice uplifting stuff that you usually post in the weblog but…. a dead body was found in a drug lab at 2525 Balsam (between Broadway and 10th at the north end of Connaught Park)around 5:30 -6:00. I hear that neighbours reported a foul odor and upon investigation the police found the body and lab. The fire department has at least 6 trucks on site as well as haz mat teams, city utility trucks etc. The road is police taped off at both ends and a large yellow tent is in the middle of the road. It appears that the investigation and clean-up will extend for quite some time.
Nothing confirmed on the mainstream media websites yet.
Update: CKNW has confirmed that the deceased is the 44 year-old male resident.
Monday Update: More details from The Province.
Last modified: June 9, 2008