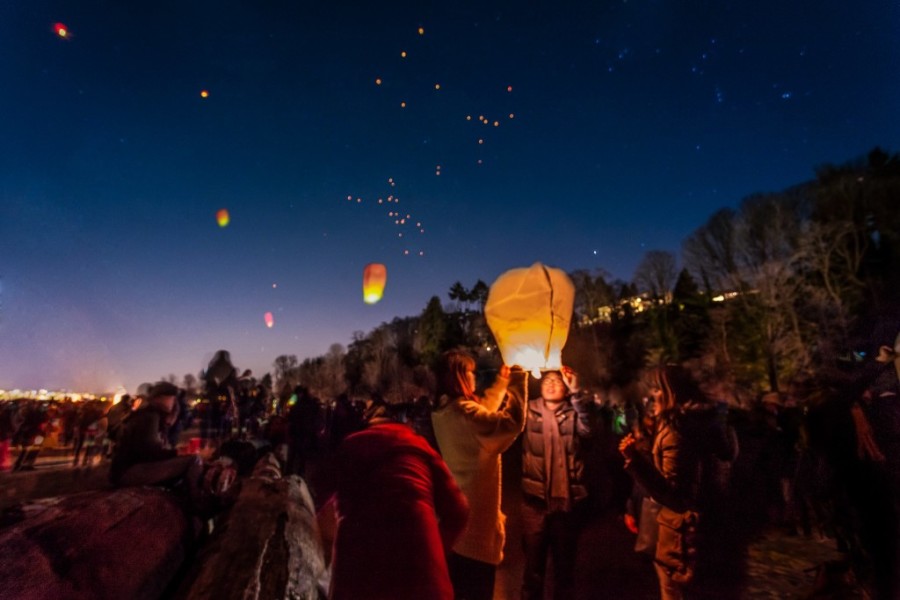 A whopping 7,000 people turned up for the Chinese New Year Sky Lantern Release event at Spanish Banks on Friday, February 7. Despite temps as low as -4°C , attendees of all ages, including Kitsilano families, joined in on the festival, which first began as a Facebook event.
Folks on-site sold lanterns. Events like this usually involve the mass release of lanterns, but this time around participants released their lanterns whenever they were ready to launch. The results were just as lovely.
From VanCityBuzz.com: "The traditional practice of launching small 'hot air balloon' lanterns date back more than 2,000 years in Chinese history, and it is currently celebrated in many regions of Asia to conclude the 15-day period of Chinese New Year festivities.
The biodegradable lanterns floated south and southeast to an altitude of approximately 300-metres, over a distance of between 2 to 4 kilometres for 10 to 20-minutes before descending to the ground."
Participants and neighbourhood residents helped with the clean-up the following morning. Check out some of the lantern festival photos here.
Last modified: February 11, 2014