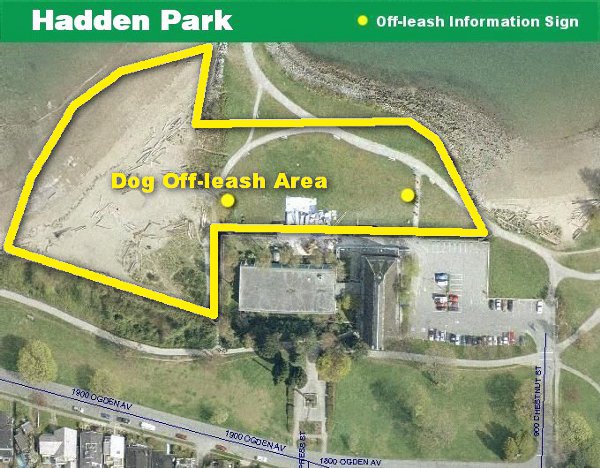 According city records obtained by CBC News, the City of Vancouver is issuing fewer tickets to dog owners who break the rules despite a promise to get tough on enforcement. Tickets issued to dog owners have dropped every year since 2008, while the city says it is receiving more complaints about dogs.
The most common complaint, which is a pertinent Kits Beach issue, is off-leash dogs. According to city records, the animal control office receives about 1100 complaints about off-leash dogs each year, more than any other topic. Park patrons, particularly in this neighbourhood, are frustrated that dog owners unleash pets outside of the designated Hadden Park area and can be hostile when asked to move. See our recent post "Dear Kitsilano Dog Owners" from a concerned parent of a 3-year-old in May 2011.
CBC's analysis of enforcement also shows that no one has been ticketed for barking, or failing to pick up excrement in two years, even though the records show the city gets an average of 400 complaints a year about barking dogs. Complaints about waste are also rising.
Top 10 infractions:
1. No license.
2. Off-leash.
3. Running at large.
4. Aggressive dog not muzzled.
5. Barking.
6. Aggressive dog not secured.
7. Failure to remove excrement.
8. Impromper enclosure.
9. Failure to provide basic care.
10. More than three dogs.
Read the full CBC report here.
Are incidents of off-leash dogs in the wrong areas increasing in Kitsilano? Do you have confidence in the City's ability to enforce dog laws? What's your biggest complaint about off-leash areas in Kits?
Last modified: February 27, 2012