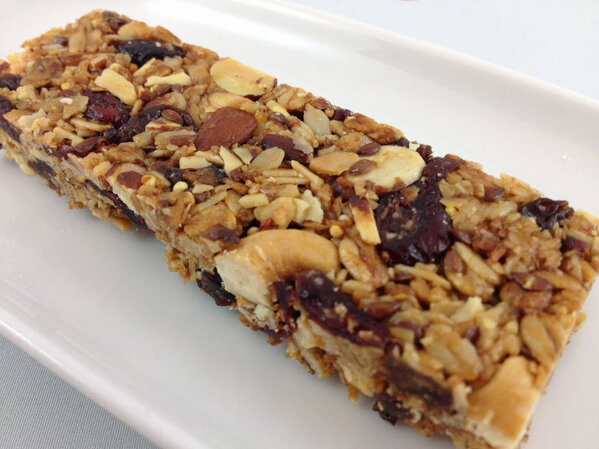 I have found myself at Terra Breads three times this week to pick up one of their new granola bars. At $2 and 200 calories, they are the perfect size for a little afternoon snack. Terra recently included the granola bars in their product line up – they are a natural addition given their wildly successful granola. The bars really are delicious. The have a great consistency and are not too sweet. Nonetheless, given my recent kick on them, I decided to make my own.
Easy Homemade Granola Bars
(recipe from Carpeseason.com; originally from Smitten Kitchen )
This easy granola bar recipe makes perfect salty-sweet chewy granola bars that are not too sweet. You can use any combination of dried fruit or nuts that you like. They come together quickly and can even be frozen.  Makes an 8X8 pan.